Our Team
Office Team
Board
Speech & Language Therapists
Occupational Therapists
Literacy Specialists
Hebrew reading specialists
Numeracy Specialists
Physiotherapist
Child & Education Psychologist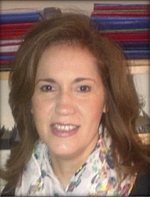 Jodi Kelly has many years' experience and knowledge of speech, language and literacy therapy and, after qualifying in The Spalding Method® in 2005, joined the Spellit Practice, where she received additional training from Vicki Selwyn-Barnett. Jodi's role within the Spellit Practice is in the capacity of Specialist Literacy Practitioner where, in addition to successfully teaching The Spalding Method®, she uses a specialist handwriting scheme. She has been instrumental in developing Spellit's unique Four-Phase Literacy Program in conjunction with Vicki Selwyn-Barnett. As the Specialist Literacy Practitioner for the Spellit Practice, Jodi has developed excellent working relationships with Special Educational Needs Co-ordinators and attends a number of local schools on a regular basis.
By offering individual assessment and treatment programs, Jodi has achieved excellent results (with a high referral rate) in the remediation of children with literacy difficulties and dyslexia, particularly involving handwriting development, reading fluency, sentence structure, creative narrative and spelling. Jodi is committed to continued professional development through training courses and special needs conferences and to helping children with a wide range of literacy issues.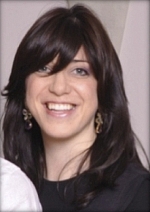 Faigy is a Hebrew reading specialist teacher. She holds a diploma from the Advanced Study Centre Jerusalem in "Reading methods", as well as being trained and mentored by Nava Rozin in assessing and reading remediation for mild/moderate learning difficulties.
Faigy is committed to constant professional development through training courses in the UK and abroad (USA and Israel). She works mainly with children in the primary school ages that are having difficulty catching on to the reading taught in the main stream class.
Faigy has worked in Jerusalem and London in various schools and on a private basis. Faigy has setup Hebrew reading support programs in schools, thereby training and mentoring other teachers.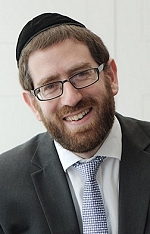 As a senior school teacher, David encountered a range of adolescents whose educational needs were not adequately met or identified in their early years at school. David decided to further develop his knowledge and skills in this area and enrolled and trained as an Educational Psychologist with the University of East London and with the Educational Psychology team at Norwood/Binoh Children Services.
Since March 2011, he has been working independently administering psychological assessments covering cognitive, behavioural, social and emotional aspects of development as well as multi-agency work with other professionals and working with school staff & parents in a consultative capacity.
David has a BSc. (Hons.) in Psychology from the Open University and holds a Professional Doctorate in Child and Educational Psychology and is registered with the Health Care Professions Council & chartered with the British Psychological Society.
David feels privileged to be part of this wonderful community initiative and work collaboratively with Legadel's multi-professional team.